18 Jan 2013
POSTED ON: Saturday, 19 January 2013 @ 00:41 | 0 comments
assalamualaikum
continue utk yang pagi hari lahirku :) hehehe
pagi ue aku dikejutkan dengan telefon dr si jenab then mak aku. lahai . rasa na peluk jak. walaupun kejap lagi na jumpa neyh. hihi. then tadi pagi aku mandi around kol 10 padahal kelas kol 10 setengah. okay otai kan. hahhaa. then siap kemas smua. gerak dari bilik dpt mesej dr uca, eiya dgn abil. haa kitaorg prank tana dtg kelas sbb mana tau prank kena kat aku an. haha. then dtg3 jak. jmp cikshaa. haa. besday dia sama dgn aku. lahai. sama tarikh tapi ta sama umur k :) wee.
nahh gmb besday girl arini :)
ta reti edit doe. abaikan mata aku. stim sangat tue.
haha. sempat amek gmb time dee buang segala senak perut dia. wee. haha
then terus pg AG amek bus pg MC :) selamanya smp joho darul awesome tpat jam 6 petang and ijang amek. makaceyh si panjang. sempat pg jcs jap tp sadis gilaa sbb baju yg aku na ue saiz dia dah abes :( hmm
then gitu gini jalan jem semua smp rumah kol 7 :)
sampai rumah jak aku ta sbar na bkk hadiah dari abil, zie, nan shasha bagi. guess what dorang bagi apa ??
tenenenenenenene tenenene taraaaaaaaaaaaaaaaaaaaaaaa
sapa na, bolelah buat tempahan dekat abilzieshasha

sangat cun okay, serius shit ! aku bkk3 jep aku menjerit kot. haha the best damn present i never had !
cayala dorang. haha. agknya dorang rasa na beli ta mampu tok aku an tp dorang buatkan tok aku.
so creatif doe. 3 malam dok pk design neyh. weyh terharu smp na nangis neyh. haha. sumpah rasa best gila weyh. haha. no need dah baju joho tue sbbnya i got this !! limited edition tau ! mana na dapat ? hahhaa
oh my thanks a lots zie, abil shasha, chem haha :) terharu weyh. sumpah best gilaa !! akan aku framekan baju limited edition neyh :) hehe. cayala weyh. hehe.
okay last person wish kat aku tadi si puyi !! god, puyi call me. haha. terharu jap. wee.
btw, thanks all of you. haha, rasa dihargai sangat3 weyh. sumpah aku na nangis neyh. moga korang semua diberkati oleh Allah. aminn. doakan yg baik3 tok aku keyh.
yeah, i'm new in 20 years old. but don't say that i'm tua okay :) hehe
tua di usia bukan tua di wajah :)
happy bornday siti syazwani mohd yunus
---
Thanks for reading my blog ! keep in touch !
---
day 8TEEN
POSTED ON: Friday, 18 January 2013 @ 23:50 | 0 comments
assalamualaikum
yeahh. my born day !!
haha. okay, cool wany cool.
yeayy besday aku, lalalala, besday aku . lalallalala
okay tepat 12:00 mlm tadi. besday aku. even no call from everyone but aku still bole tersenyum.. haha
biarla orang na kata apa pown yang penting hari neyh aku senyum sampai nampak gigi. hihi.
penat layan budak3 twitter dgn sesapa yang wish aku. smua dok kata dah tua neyh.
yela tue. memg pown sbb dah angka 2 weyh kat depan. haha. gilaa ta tua. hmm
umur dah 20 thn so aku kena siap sedia dgn segala kemungkinan yg akan dtg. huhu
fikiran dgn waras wani tiap kali ada prob. cuba hargai orang yg syg kau. jgn smp kau kehilangan dia.ily
encik sayang !
:')
yeahh. i hope this 20 years old give me more happiness and shine bright like a diamond. haha
okay poyo poyo (versi awie) hahha.
thanks ibu sbb dpt lahirkan adik,
oh my adik byk buat dosa dgn ibu :') maafkanla salah silap anakmu neyh. walaupun nakal tp adik tetap syg ibu smp bebila. janji adik pada ibu, na bawa ibu tunai haji then buat ibu menangis sbb kejayaan adik :) insyaAllah. aminnn. doakan yg baik3 tok ankmu neyh :)
back to normal. actually,
mlm td aku pg key yell
. oh my caya ta ? haha around kol 5 kitaorg gerak then smp3
terus pg pav
i jumpa abe si dee ue then buka kat sana. aku buka nasi blackpepper. sedap wow. gilaa ta sedap. lapar satu hari ta mkn. then kitaorg mkn3 jap terus antar abe pg balik rumah kat shah alam. gilaaa kan . jau ue. aku risau gak tp buat3 dek jep sbb aku tau dee bole bawak dgn lajunya. haaa time otw pg kl ue, mcmnerla lahai kitaorg bole terserempak dgn tuan punya kereta kat area bangi. dahla dia dok hon hon kat tengah3 highway. gilaa ta terkejut. dahla kitaorg kata kita pg melaka jak. haha mampuih haaa.
then after antar si abe balik, dee dgn pecutnyaa dia bawak smp melaka tepat jam 11. antar kereta balik smula. time na masuk ue, aku jlnlaa lambat3 sbb aku na celebrate besday dgn dorang. haha. barai smua tanaa. sengal jak mereka smua. tp tapa. sbb aku dah kata aku na senyum jak. hihi.
okay jum tengok gmb kitaorg. sikit jak tapii. :)
kami bestie damn much !
muka bajet3 ayuooooo. hahha

smp jak kat merdu ue. kecoh kolej ue sbb ada yg kena pukau histeria bagai. si dee neyh dia na tau tapi kitaorg na naik. last3 time smp bilik jak dewi citer. huhu. aku malaihh na amek port sbb yelaa besday aku pulak then tetiba jadi mcm ue. dlm sejarah tau . hahha. so aku layan jak kepala dak3 twitter neyh . dok wish besday aku. kdg3 kelakar gak. hahaha. tp aku control berani jaklaa sbb si dee ue penakot. hahaha. then time aku mandi aku nyanyila sorang3 kat bilik air lagu birthday. haha. sadis kan . pedulila org na kata apa. yg penting aku na senyum jak. yolaa besday sekali jak setahun. hehe. then dia perli. dia stress dgn aku sbb ta malu nyanyi lagu besday sendiri sorang3. haha. dah mcm sawan org ta betul tau. aku nyanyi dlm bilik air. haha. tp tapa yang penting au puas. weee. so mlm ue dee tdo dgn aku sbb dia takut. end about the night..
---
Thanks for reading my blog ! keep in touch !
---
all about semester 3 !
POSTED ON: Tuesday, 30 October 2012 @ 22:12 | 0 comments
assalamualaikum
hello peeps ! welcome my journey :) its all about part 3 in UiTM Melaka :)
so, sem neyh aku balik semula kelas f..
first3 tue rasa janggal gak tapi lelama okay jeplaa. sem neyh gak ahli baru masuk kumpulan aku. diaaaa ialaa
DEEEE
:)..
disebabkan dia tercampak sekali dengan kitaorg so dia rapat aah dengan kitaorg. act, dia sooooo sweet friend. asal aku ckp mcmtue, sebb dia sweetlaa. haha. orang yang kenal dia jep tau dia cmner doe.
soo, after rapat dengan dia, aku taulaa sikit3 pasal gig, pasal fashion, pasal makanan yang pelik3 then mcm3laa :) jap aku tunjuk dia yang mana ?
ouhh tada, gambar aku dengan dia semua kat instagram dia. woaahhhha. gambar aku masuk insta laa :)
bilik aku pown bertukar orang, haha senior masuk. fuhh nasib baiklaa
dia sekepala dengan aku. tapi tahap meroyan dia lagi up sikit.
si senior
AIRA BELLA
tue. hahaha mampuih kalau dia tau aku mention dia kat sini :) weee.
dialaa yang jadi akk aku kat bilik tue. sbb dia jep yang dengar setiap keletah aku, bebel aku
tapi paling salut time aku sakit gila babeng time period ari ue. dia jaga like aku anak dia doe
sumpahhhh sweeet mcm mak dahh. sampai sanggup ponteng kelas sbb na antar aku p UK . hee
baik akkk neyh. heheh. then yang lain3 tue okaylaa. tapi sem neyh. aku suka tol usik
minah kepoh
si syera
tue. amekk kau smp dia sentap dengan aku. dia ckp mulut aku melebihi dia nampak.
hahaha. kira lawan tauke laa kan. mampuih kalau buah hati aku tau bahasa aku kat u. hahaha
subjek killer utk aku ialah MANDARIN, CSC, RECORD.
haha, padahal semua aku ta perform. aku pown tatawla. apa yang aku belajar spanjang sem neyh.
tapi time final ari ue aku belajar bagai na rak kot. firstime rasa mcm tue. time spm dulu pown tadalah stress mcmtue. tp bila masuk dewan. hampehh weyh ! blur gilaaaa smp aku nangis. kott. apala teruk sgt
smp tahap aku mengigau time tdo doe. gila ta gilaa kan tekanan perasaan punya final ! waaa
hope gila flying colour nanti result aku :')
ouh cter pasal mandarin. i admit i memg pelat ckp cina. dahla lembab. aduihh then lampi na pulak tue.
yang pandai mandarin neyh si uca. waaaa, kelas kau nokk. sungguh3 dia belajar
jeles aku :) weeee tapi sem neyh semua lecturer aku not badlaa.
semua okayy tapi yg paling best sekali,
MISS HATY
. awesome gila kot
memg best sapa belajar dengan dia. setuju ta statement aku tue ? haaaaa
gila ta gilaa laa kan ? time csc lab bukk fb manjang :) hihi.
buah hati ? sem neyh terkawal sikit daripada sem lepas. haha
btw, makin bahagia. makin memuncak tapi slerk dia jep yang paham aku lebih
aku belajar paham dia. well mcm biasa aku byk sakitkan hati dia. hmm
kesian sapa yang couple dengan aku neyh. asik makan hati jep.
huuu. btw, sy sayang
MR ACTION KAMEN
saya. weee.
dia banyak bantu aku kot dlm kehidupan, dia tempat aku mara, tempat aku nangis, semua tempatla
dia sapu. hahhaha. gilaa ta. hyperbola. hahhahaha.
hopefully, dia sanggup tahan lagi perangai aku yang mcm apa neyh kadang3
hihi. ouh really miss him ! pleasee balik kalau ada masa.
sooo, next, sem neyh aku rapat gila dengan uca. sesumpah aku bagi dia. rapat na mampuih kott
sampai dengan budak bilik dia pown sekali aku rapat. haha
BRO YAYA
? hahah
sweeet doe bro neyh. gila gak kepala dia tahap cacing kepanasan aku bagi. hahhaha
sorry bro yaya. peace no war ! dgn diala aku banyak jalan. bygkan esok final start tp kitaorg still berjimba
dekat lua. gilaa tawuk ta. haihhh. tapi aku salutttt akk neyh. sbb dia sangat pandai berdikari
terutama dlm segi kewangan. and everythingla :)
so, aku byklaa nangis,gelak tawa dengan
si uca
gonggeng neyh.
penat doe layan dia, kadang3 sampai ta terlayanlaa.
tapi dia superb awesome bestie ever ! dalam byk3 tue aku rapat dengan dia la haha. kadang3 termakan hasutan jugak minah nh. yelaaa aku hasut dia mcm3. tapi kesian doe dgn dia
sbb pakwe lahanetethhhhh dia tue ! pfttttt, sumpah aku geram dengan joe. kalau kau jumpa aku ! aku tumbok muka kau . (gaya johan) hahhaha
so alhamdulillah, sem neyh aku banyak seronok bkn 1 tapi beronok-ronok. hahha
happy go lucky jep aku manjang. heheh.
sebab aku dikelilingi dengan kawan-kawan, sayang, ibu, angah semualaa.
mereka bagi cahaya kegembiraan dekat aku :) hahah
sedap bunyik kan kalau sopan jep :) ouh.
insyaAllah satu hari nanti k :)
lets seee my instagram konon2 :)
uca, eiya, aku
mlm AGM, biasa3 jep tapi meletops !
aku, uca, eiya, dee
kami berempat ! yeahhh.
bestiee ever and ever :)
time sambut merdeka and rector pindah. sedih hati kita...
yang pakai tudung cokelat tuela bro yaya, and her bestie
kak siti. heheh. meriah budak3 neyh.
dlm kelas ctu, haha. sakit gilaa uca pegg kepala aku
nampak ta lelaki kat belakg tue. sengal yg amat ! haha
budak bilik uca, qilaa. tgk jep kecik tapi kuat tawuk.
mengalahkan aku kuat dia :)
time neyh bawak uca jengjalan dekat melaka,
kitaorang naik taming sari. haha then kena beli pic harga RM50.
uca mara aku sbb pasal aku dia kena beli :(
part yang paling best.
gathering dua bilik depan3. sumpah havoc. makan chicken chop. sumpah sedap wokk.
depan tue nadia, syera, yam , kak aira dengan syima
kredit to zaff. dia yg tolong amk gmb :)
haha :) so sweeett comel kan dorang :)
yeahhh.
syera forever. time besday dia. tapi dapat jangka kot
hahha. dia tue yang kecoh bagai na rak. hahha
tapi even aku selalu gado dengan dia. aku syg dia sgt
sbb tada dia hidup aku bosan sangat. hahah :) comel kan ?
okay, then perasaan ta dlm byk3 pic, sapa yg selalu ada dlm setiap gmb ?
hahahhaha. apa pown ta boleh kan ?
okayyy.. akhir sekali.

end part 3 tggu result :)


---
Thanks for reading my blog ! keep in touch !
---
selamat tambah usia ツ
POSTED ON: Tuesday, 17 July 2012 @ 02:05 | 0 comments
assalamualaikum
the big wishes from malacca-ian
jauh di mata dekat di
♥
miyabi
hai hai si pipi gebu mek kelate and so on
SELAMAT TAMBAH USIA YANG SEDIA ADA
so sorry because its too late na wish dekat youlaa sayang
neyh pown si baek deyybab tell me about your besday
so i curik sikit masa yang ta brapa byk neyh tok
buat entry khas tok you
omelss
alala, comel jep chipmunk neyh *happydance* nyanyi lagu besday :)
just wanna say that :
» happydance, happy besday wani
» be the greatest friend for your friends
» study smart but i know you already study hard
» sorry for what i've done to you
» smile always pipi gebu *kekalkan senyuman dibibirmu
» just remember that what we give, we can get it later :)
» gudluck for your future yeahh
» already waiting you for the journey : melaka
dia yang tersenyum indah :)
present ?
mintak si deyybab

:) haha
see yaa next time :) take care do miss me :')
---
Thanks for reading my blog ! keep in touch !
---
always with me
POSTED ON: Thursday, 21 June 2012 @ 00:11 | 0 comments
assalamualaikum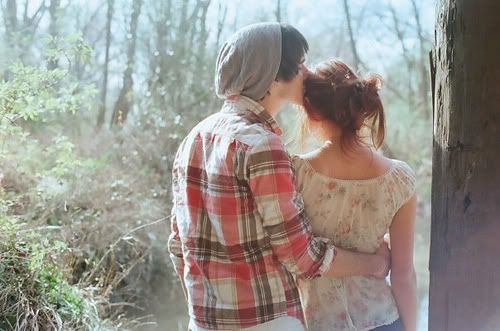 bie,
Aw
ak

menyinarkan hidup saya

yang sentiasa gelap
awak yang membuat
saya senyum
sampai ke telinga
bila awak kacau kacau saya
awak buat
saya ketawa
dengan keletah awak yang selalu kenakan saya
sbb awk taw yang saya lurus bendul
awak yang
selalu chillkan saya
bila saya ada problem
awk yang
bangon mlm semata mata na teman saya tido
bila saya terjaga
awak yang selalu mengalah dengan saya even saya selalu kalah
awak
selalu mara saya bila saya ada buat slh
dengan niat awak na betulkan saya
awak
selalu buat saya merah muka
bila saya jumpa awak sebb awak slalu tgok saya
smp tembus kalo bule :)
awak selalu
tolong saya bila saya ada masalah dlm pelajaran
even awk tataw tapi awk still na tolong juga
awak
selalu egt saya
sbb tue awk selalu bawak saya jalan3
awak buat saya jatuh cinta bila awak layan saya like princess
awak buat
saya pikir byk kali tentang perasaan orang dan hati orang
awak
selalu ajak saya berfikiran positif
even awak taw saya sentiasa negatif
awak ikat perut semata mata na jumpa dengan saya
awak
selalu tegur saya dulu bila kita gado
sbb awk taw saya takan tegur awk
awak
yang selalu tahan bila saya sakitkan hati awak
awak
selalu maafkan saya
even saya dah banyak kali lukakan perasaan awk
awak selalu ckp saya yang terbaik tok awak
tapi sekarang
awak lepaskan segala galanya
sebb awak dah ta tahn dengan sikap saya
awak dah ta bule terima apa yang saya buat dekat awk setelah sekian lama awk pendam
awk dah tada perasaan dekat saya lepas apa yang saya buat dekat awak
awak sangat terasa hati dengan semua neyh
smp awak rasa diri awak tak sempurna tok saya !
sampai awak selalu pikir yang awak ada buat salah dengan saya
tadi awak baru text
saya taw awk rindu dekat saya (maaf kalo salah) tapi saya memg rindu awk sangat :'(
saya taw awk selalu mcm tue sbb awk tana kita gado lamalama
awak terlalu sygkan saya smp awk hilangkan ego awak demi saya
awak selalu chillkan hati awak dengan perangai saya
awak yang selalu mempertahankan relay kita even hati awk yang terluka
awk selalu mintak maaf dulu even saya yg salah
saya memg ta berguna dekat awak sebb sya ta bule balas semua bnda yang awak buat dekat saya
saya sedih sangat awk bila pk balik tentang apa yang saya telah lakukan terhadap awak
saya mohon awak terima saya balik sbb
saya ta bule hidup tanpa awak
bie :'(
can you hear me ?
i miss you already
i can't live without you
i really need you
i love you so fucking damn much
sorry for everything what i've done for you
since 23 APRIL 2011 till NOW
i really love you and i'm serious about it
love love miss miss elfiq daniel so much
---
Thanks for reading my blog ! keep in touch !
---
semester 3 :)
POSTED ON: Monday, 11 June 2012 @ 09:09 | 0 comments
assalamualaikum
selamat sejahtera hendaknyaa punnnng
haha, awal pagi lagi aku dahh online kan =='
almaklumlaa, lendu pagi pagi baru ada line kang bila dah siang siang buzy memanjang jep
so far semangat na kembali ke life universitireon
kejap ada kejap tada, sebb separuh semangat hilang
bila dapat kelas yang jadual mcm hampeh =='
sumpah aku rasa na tetttttthhhhhh !
again, jumaat balik lambat ! wathehell yaw !
even cepat sejam dari sem lepas tapi aku tetap ta suka !
sumpah damn gilakkkkk !
again met my old classmate kan?
perasaan aku ? sipi sipi minyak sapilaa =='
acanolaa tue nanti kan ? hmmmm, redhaaa jeplaa dik oi :) hehe
semangat yang baru,azam yang baru !
go go wanyyyy go go go bangunkan semangatmu (versi faizaltahir)
---
Thanks for reading my blog ! keep in touch !
---
again again and again
POSTED ON: Wednesday, 6 June 2012 @ 11:24 | 0 comments
assalamualaikum
done with last night, again again and again
i think every single time i may hurt you dear
sorry babe, i cant be your perfect
sorry for everything that i've done to you
everyday i think about you, how to make you comfortable with me
then, its waste my time because until now you
may hurt when i texting you
feels like looser you know !
i'm sorry bie
because doing this to you
i hope you know that i really want be the best for you
give me time, bnda nh bukan mendadak bule berubah bie
memang saya agak kasar tak kira dari segi percakapan mahupun tingkah laku
saya harap awak bule terima saya seadanya seperti mana saya terima awak seadanya
saya just na hidup happy dengan awak
give the happiness for our relationship
that's all tue yang awak na kan ?
hope, awak fhm bukan saya na perli dan sewaktu dengannya
im just saying it ;(
tataw pulak yang awak akan terasa, sbb saya rasa bhasa saya cukup lembut tok awak
tapi na buat macamana, words kita ta seiring dengan apa yang kita ckp
sorry for last night, i hope you can forgive me
and accept my attitude as well :)
---
Thanks for reading my blog ! keep in touch !
---
← Older / Scroll Back Up